Transocean (NYSE:RIG), the world's leading offshore drilling rig contractor in terms of number of units, has got Wall Street excited after it released strong quarterly results and said that the market's bottom is near. But that doesn't mean the company will turn around this year.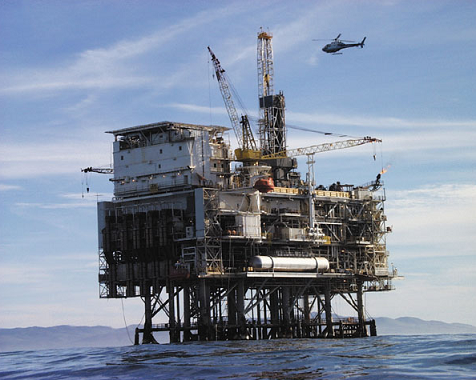 Shares of Switzerland-based Transocean, which operates mainly from Houston, settled at $13.75 at the end of the week, depicting a 3.5% gain for the final two days. That came as the company released its fourth-quarter results in which it earned an adjusted net profit of $239 million, or $0.63 per share, from revenues of $974 million. That was well ahead of analysts' estimates who predicted a profit of $0.08 per share from revenues of $810 million, as per data from Thomson Reuters.
Transocean's revenue efficiency remained strong at more than 100% in 4Q16. Moreover, the company's revenues also received a $169 million boost as it collected early termination fees, mainly related to its ultra-deepwater drillship Discoverer India. Furthermore, operating and maintenance expense of $344 million, after excluding the $30 million impact of favorable litigation, was also lower than the company's guidance of $375 million to $385 million and was down significantly from $794 million a year earlier. The strong revenues and lower-than-expected costs helped the company in beating analysts' earnings estimates. The company also generated decent levels of cash flows which were enough to fund the capital expenditure, leading to free cash flows of $361 million.
| | | | |
| --- | --- | --- | --- |
| | 4Q16 | 3Q16 | 4Q15 |
| Revenues | $974 | $903 | $1,851 |
| O&M exp | $314 | $407 | $794 |
| Adj. Income | $239 | $100 | $615 |
| Cash flow | $633 | $440 | $960 |
| CapEx | $272 | $246 | $665 |
| FCF | $361 | $194 | $295 |
Amount in US$Mn
Transocean's revenues and earnings, however, were still down significantly from a year earlier. But during the conference call, management said that they are seeing some signs of a recovery in the offshore market after OPEC decided to slash its output which seems to have established $50 a barrel as the floor for oil prices. The offshore oil producers have been encouraged by the higher price levels, which is why Transocean is experiencing an increase in the number of inquiries from national oil companies and independent operators. Transocean believes that the offshore market has either bottomed or is quickly approaching one. The offshore driller's comments may have fueled optimism which pushed Transocean's stock higher.
Although the improvement in the oil price environment and renewed interest among national oil companies and independent operators for offshore drilling are positive indicators, we are still seeing signs which suggest that the worst might not yet be over.
As per a recent report from IHM Petrodata, the global offshore rig count continues to deteriorate. Some of the key markets, particularly the US Gulf of Mexico, have not found a bottom yet. This was evident from the latest report from Baker Hughes which showed that there were just 17 rigs operating in the offshore US (mainly Gulf of Mexico region) during the week ending Feb. 24, down from 18 rigs in the prior week and 26 rigs in the comparable week of 2016.
Consequently, although Transocean, as well as its peers, are experiencing an increase in customer queries, that hasn't translated into new orders. The contracting activity remains weak, and it seems unlikely that the situation will change in the near future.
That's because the $50 a barrel oil price environment isn't enough to encourage offshore oil producers, particularly the international oil companies which dominate the global deepwater space, to increase spending levels. Transocean itself has said that international oil companies won't commit to new offshore projects until we see a sustainable price level of north of $60 a barrel. In the current environment of $50 oil, Transocean will continue to struggle while its backlog will likely shrink further.
As per Transocean's February 2017 fleet status report, its contract backlog was $11.3 billion, which is the highest in the industry. However, that backlog has shrunk from $12.2 billion in October 2016 and $15.5 billion in February 2016.
Moreover, Transocean itself is also being cautious, even though it is seeing signs of a recovery. The company isn't ready to call a bottom yet. In fact, during the conference call, Transocean CEO Jeremy Thigpen said that he has a "feeling" the market is either near a trough or approaching a trough, but was quick to remind everyone that the "market is unpredictable". I suggest investors should also remain cautious and avoid buying into the recent optimism.
Note from author: Thank you for reading. If you like this article, then please follow me by clicking the " Follow" link at the top of this page.
Disclosure: I/we have no positions in any stocks mentioned, and no plans to initiate any positions within the next 72 hours.
I wrote this article myself, and it expresses my own opinions. I am not receiving compensation for it (other than from Seeking Alpha). I have no business relationship with any company whose stock is mentioned in this article.